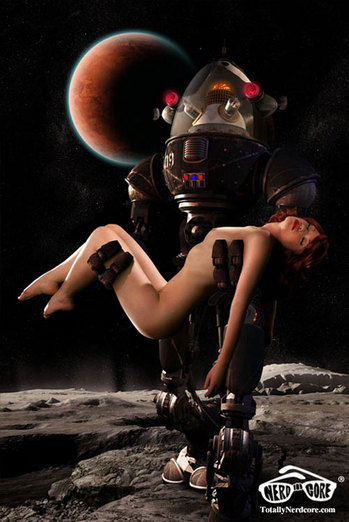 Sci-fi and sexy, the latest Nerdcore calendar has got everyone impatient for 2009 to start. Fleshbot reports:

"...those Nerdcore kids have gone and upped the ante with this gorgeous pic of Justine Joli, bare naked and in the arms of a robot."

This is definitely on my Xmas list - what better than to find a dozen femme fatales under the fur tree?