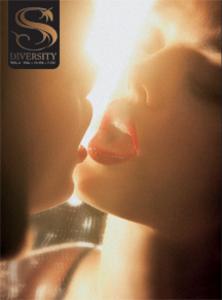 Clothing immerses in pleasurable visuals to create "high-end erotic fashion photography for the discerning voyeur."

NYC-based Milk Studio Gallery features "Diversity", an exhibition for the U.S. launch of S Magazine. While their heart is in Denmark, "the international full color glossy bi-annual magazine alludes the boundaries of mainstream fashion journals and peers through the gap where superlative fashion photography meets sensual, evocative and unbridled image making - then leaves the door wide open.". Though I rarely throw it out there, some of these are risque' enough for a NSFW tag.

S Magazine's "Diversity" Exhibition Launch Party is set for November 21 @ 8pm at the Milk Studio Gallery.