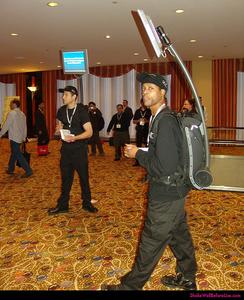 I'll be joining the forces with the fabulous team at Adrants and the ad:tech blog to provide coverage of the upcoming ad:tech conference in San Francisco, April 15-17.

General housekeeping of where else to find me:

• arielwaldman.com - My new blog that has more about myself and social media consulting.
• Engadget (Movie Gadget Friday columns!)
• Twitter, Pownce, and Upcoming

Oh, and I'll most likely be lobbycon-ing the Web 2.0 Expo in SF from April 22-25 with a few out-of-towners.