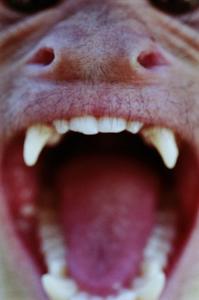 New research in the area of monkeys points to a natural reason for females to fake orgasms. Faking it may in fact help increase procreation rates, or at the very least, an enjoyable time for the male counterpart.

"Female monkeys may shout during sex to help their male partners climax, research now reveals. ... The researchers found that females yelled during 86 percent of all sexual encounters. When females shouted, males ejaculated 59 percent of the time. However, when females did not holler, males ejaculated less than 2 percent of the time."

Perhaps faking it shouldn't make you feel so guilty anymore.