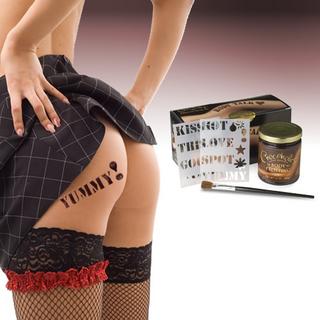 This gift is likely to be left behind by another kind of Bunny, but really, it is a gift for anytime of year ... especially as I hear the North American winter is making a comeback.
This edible chocolate paint kit comes with a paint brush and edible chocolate paint. Importantly it also comes with stencils just in case you are a little tongue-tied or your hand is too busy -- shaking.
Could well be a great way to generate some heat.