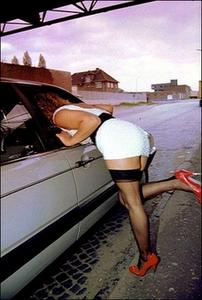 Amsterdam (the same area as reported earlier this week as allowing naked exercising) is paying tribute to prostitutes everywhere in the only way they know how: a massive erection. Reportedly, the home of the Red Light District is erecting a statue for the town whore, sans proverbial sidenotes. Mariska Majoor, well known (though, not best known) for starting a center for prostitution ten years ago had requested the statue.

"The statue represents a self-assured woman, her hands on her hips, looking sideways towards the sky, and standing on a doorstep, ANP said. The precise place where the statue will be laid ... have not yet been announced".

It's always quaint when the AF press gets to use the puns they've been waiting on for years.