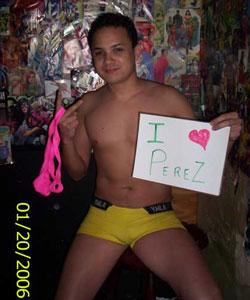 A recent survey by Harris Interactive and Witeck-Combs Communications analyzed sexuality with social networking. While we all go browsing for hotties online when our significant others aren't watching, the survey aimed for the less obvious findings.

"[The] survey found that more online gay, lesbian and bisexual (GLB) individuals use social networks Friendster and MySpace per week compared to online heterosexuals. Other well-known websites such as YouTube, Craigslist and personal web logs also were found to be more popular among GLB individuals.

Regarding web logs or blog use, the survey found about one in four GLB individuals (24%) report visiting personal blogs, which are websites that serve as an individual's personal online journal, compared to 12 percent of heterosexuals. In fact, over one in three GLB adults (36%) visit their favorite blogs everyday, while only 19 percent of heterosexuals say they visit their favorite blogs daily."

Per Gawker, "The WHOLE ENTIRE INTERNET is SO TOTALLY GAY. "